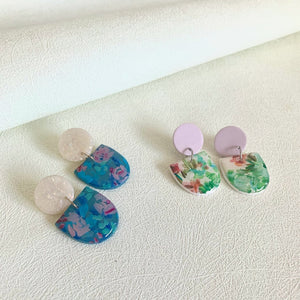 White Photography Backdrop
With it's white textured surface, this photography backdrop is the perfect way to capture your jewelry in great detail! Whether you are an experienced photographer, or a beginner, these backdrops will give your photos a touch of magic.
It's double sided, hard, tear-resistant paper. Easy to clean and store.
Dimension : 
Approx 50 x 70cm
Caring Instruction : The backdrops are rolled up and packaged in a tube box. Store away from sunlight when not in use to prevent fading.
Please contact us if you have any questions about our products!
---
We Also Recommend