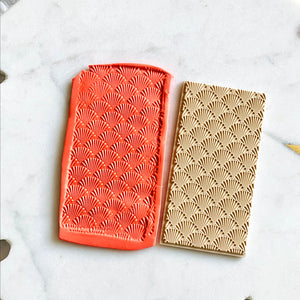 Texture Mats - Fan-Tastic
These beautiful texture tiles are flexible, washable and works perfectly with soft clay.
Size: 2" x 4"
---
We Also Recommend
Texture Mat Fan-Tastic
Lovely pattern on clay but I found the size of the mat too small for my needs. It was easy to use and lifted off the clay cleanly.